Roland Cubin: Head of Operations Commercial Real Estate,
Groupama Immobilier
Horizontality:
A New Experience
in Commercial Real Estate
The Link's horizontality encourages people to move and walk around. It promotes well-being by multiplying the opportunities for human interaction and for contact with the natural elements. More than a real estate asset, it is a strategic management tool that takes the high-rise into the agile mindset.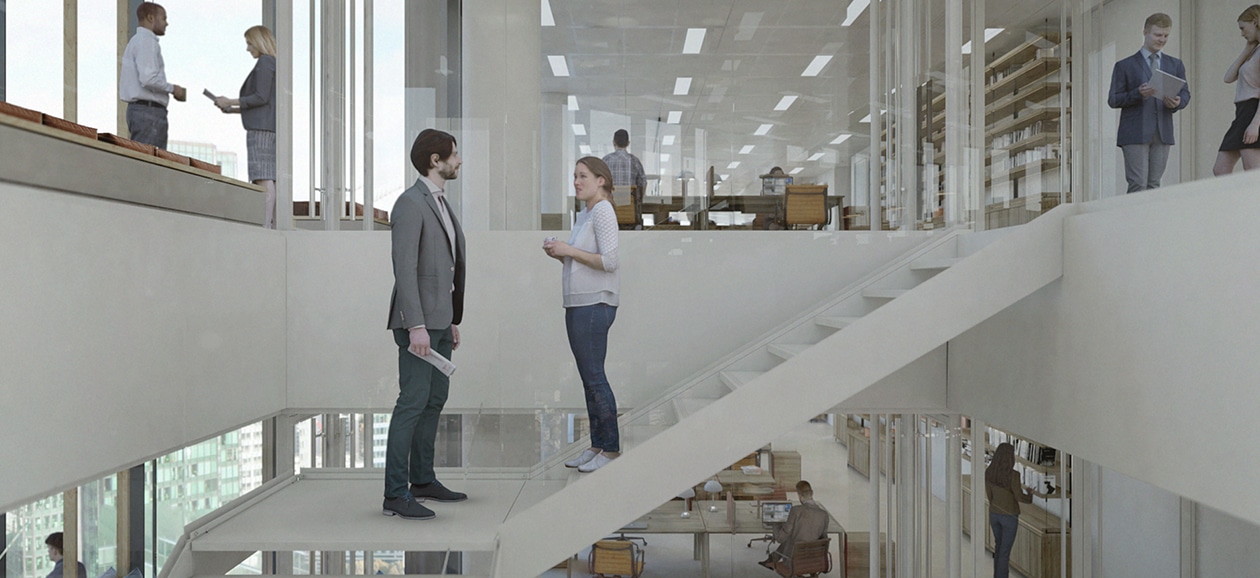 Perfectly Controlled Verticality
At 242 meters, The Link will be the tallest high-rise in France. The fully transparent structure will have a remarkable view of greater Paris and the capital's center. Instead of concentrating the convivial areas and amenities at the base, the design shifts the center of gravity by placing services and informal spaces at different levels. And to limit waiting time to no more than 30 seconds, the building will be fitted with 24 double-decker elevators.